10 unique ways to have some frugal fun this Summer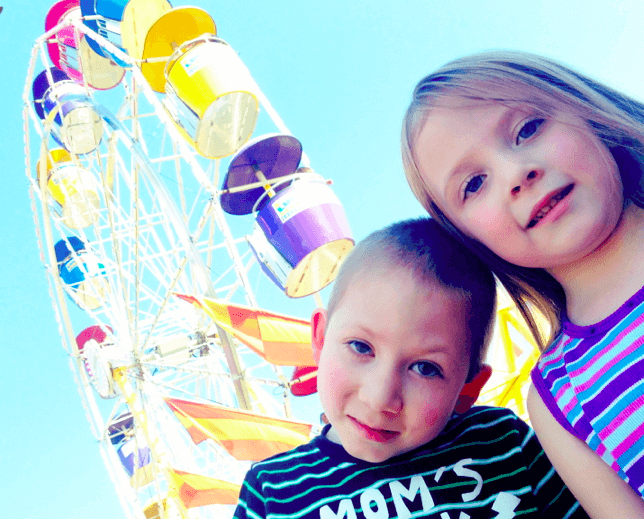 As I sit here in my lounge chair watching my kids roam around the backyard exploring (probably looking for bugs and frogs!), I'm thinking that this won't last for long. Next thing I know they'll be asking to ride bikes, play baseball, go somewhere, etc…
These days my kids' attention spans make for some interesting adventures. How do I keep them entertained, but not wear myself out or spend all my money this Summer? Let's face it, backyard baseball, riding bikes, and hanging in the 2 inch kiddie pool will only be entertaining for so long…..
The Savings.com DealPros have some awesome tips to help you save and have fun at the same time this Summer! Here are 10 unique ways to have some frugal fun this year.
1. Plan a Staycation! What's a Staycation you ask? It's a great way to have a vacation for less, by staying in your local area. You'll get to do more, and have a lot more fun while spending a lot less money.
2. Grill it up on a budget! Everyone loves some Summer grilling, and it can actually be a frugal way to eat! Grilling can even save you time! Read up on these 7 tips for saving on Summer Grilling.
3. A trip to Disney can be frugal! If you're heading down to the House of Mouse this Summer, check out 101 frugal tips for heading to Disney this Summer. My favorite tip? "Park for free at Downtown Disney and take buses to the parks, saves money and gives you dining, drinking and shopping options later. "
4. Hit the movie theater for cheap or even free! Movie theaters have some great Summer Movie Programs.
5. Head to the library, and grab some freebies for reading! This is a great thing for the kids during the Summer. Check out more details on the Summer Reading Programs.
6. Roll on into the bowling alley! Who doesn't love a fun day at the bowling alley with friends and family? And this Summer the kids can bowl for free!
7. Plan ahead, look for deals and be smart with your Summer vacation this year! It's important to plan ahead, hunt for those deals online and have good money saving apps on your phone.
8. Hit the road instead of flying! Going on a road trip is a great way to save money, and have an adventure at the same time!
9. Select one or two local attractions in your area and buy the annual pass! This will save you money in the long run, and provide for continuous fun over the course of the Summer and the rest of the year. Check out more fun tips for the family on a budget.
10. Enjoy some science experiments at home with the kids! This is a great fun, educational, and an inexpensive way to keep the kids entertained.
What are some of your frugal tips for enjoying Summer on a budget?

Crystal Collins is an Atlanta local, adventurer, a health advocate and thrifty as can be. Check her out on her blog at TheThriftyMama.com.

(Source: Savings.com)