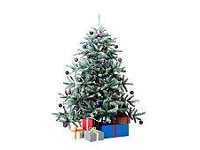 2011 Eco-Friendly Holiday Gift Guide
My goal for this Holiday season is to get my shopping done before Thanksgiving. I have various people I'd like to give gifts to, so I've been compiling a list of ideas of eco-friendly gifts that will fit the needs of many.
Here are some of the ideas I've come up with so far:
Buying eco-friendly gifts doesn't have to be expensive. All of the items featured above cost less than $20 each, which I think is great!
Have you started your holiday shopping yet?
Mrs. Money writes at the Ultimate Money Blog, where she shares tips on frugal living, how to live green, and living a simpler life.