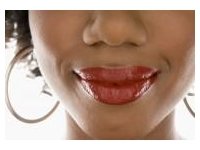 25 DIY Beauty Tips That Will Save You Time and Money
This article originally appeared on LearnVest.com


There's no end to the perfumes and washes and creams and sticks and powders and shimmers that claim to make us our most beautiful … for a price.
We'll be the first to admit that sometimes we can't resist spending on beauty supplies (and our corresponding folder in our
Financial Inbox
balloons accordingly).
But overspending on makeup and beauty products every month simply isn't sustainable.
After we saw how much you loved our story on how to tackle
40 household cleaning tasks with only five products
, we set out to gather every affordable beauty trick and tip we could find, supplementing our necessary tools with only pantry staples and basic cosmetics we have already.
The result? 25 ways to keep your face, body, hair and wallet looking and feeling gorgeous. (If you have any allergies or sensitivities, use your best judgment.)
For Your Beauty Regimen
For Your Skin
For Your Hair
For Your Teeth and Nails
LearnVest is the leading personal finance site for women. Need help managing your money? Our free Money Center will help you create a budget. Our free bootcamps will help you take control of your money, cut your costs or get out of debt. And our premium financial plans—managed by LearnVest Certified Financial Planners—can help you chart a course for the future you want.