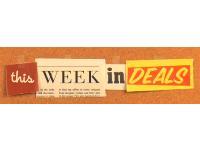 This Week in...Answers!: October 11, 2010
We're trying something new this week...This Week in Answers! We decided to take one of the most popular questions asked on Savings.com Answers and turn it into a video for your viewing pleasure. Check it out, and good or bad, let us know what you think!
To see more answers to this question and questions like it, or to ask a question of your own, visit
Savings.com Answers
!