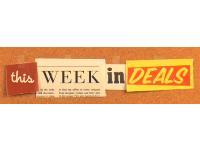 This Week in Answers: October 18, 2010
We're trying out another week of This Week in Answers! In the new video, Heather talks about what she learned about gluten free snacks from the experts on Savings.com Answers.
Check it out...
aIf you've got a shopping or saving related question you'd like to pose to the community of DealPros on Savings.com, check out
Savings.com Answers.