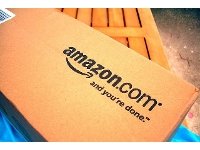 5 Ways to Ensure "Free" Shipping is Really Free
The holiday shopping rush has resulted in a glut of special promotional offers, the most popular being for free shipping. For sites that have always included free shipping in their business model, it is expected that there is a price to pay for the perk: slower shipping times, minimum orders requirements, or even higher prices. For those sites that are unveiling special free shipping plans just in time for Christmas, however, the benefits are a bit murkier.
Here are the best tips for making sure that free shipping isn't a ploy to get even more of your hard-earned cash.
1. Don't insist on it.
There is something psychologically fulfilling about getting totally free shipping on your purchase, so much so that many people won't buy without it. According to a recent article on the
Smart Spending blog
, it can make or break a purchase; consumers will actually abandon a virtual cart full of products once they realize they can't score a $0 shipping charge upon checkout. This black-and-white approach towards free shipping can be damaging, however; some of the best buys on the web will require a nominal shipping fee, and many of those who boast 100% free shipping will overcharge on the most basic items. Keep an open mind on the total cost of your purchase (
goods + shipping + tax
) to judge how good a deal really is.
2. Keep your savings options open.
Some stores that accept free shipping coupon codes may not let you use more than one code at a time. By redeeming a free shipping offer, you may actually be depriving yourself of a much more valuable coupon code (
25% off, for example
). Be sure that you explore all the valid codes for a retailer before you checkout and never assume that the free shipping is the highest-valued perk you can redeem.
3. Plan for delays.
One of the major drawbacks to "free shipping" is that it's usually the least-timely shipping option, as well. If you are ordering within two weeks of the holiday, or the website indicates that the shipping process may be delayed, see about paying more for a quicker shipping strategy -- or, better yet, order much earlier.
4. Understand the value.
Free shipping should be seen as just one component to a good online deal. While it may be easier to comparison shop for individual products, using tools like Savings.com's
shipping rates guide
can help you see what free shipping is really worth. A quick look can tell you if it would be cheaper to buy that holiday toy at Amazon or Target, as well as how much it will cost to get it to your door.
5. Consider partial shipping.
When it comes to ordering online, there are other options to going all the way with your home delivery. Most all online retailers that also have brick and mortar operations offer some type of shipping to your closest store. Many will give you this convenience for free, while others will still provide a significant discount over the cost to send it to your door. If you'll be out and about during the holidays, this may prove to be the perfect balance between convenience and cost-efficient.
As we have already discovered, free shipping has its costs. Whether it's inflated pricing, untimely delivery, or unnecessary hoops, the pitfalls can sometimes outweigh the price tag.


Do you rely on free shipping to finalize that online sale? Share your strategies for wheeling and dealing on delivery in the comments!