5 ways to celebrate July 4th on a budget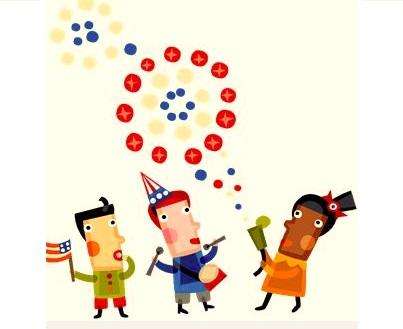 Independence Day is next week. Do you know how you're going to celebrate? Don't think that the best party comes with the biggest price tag. Here are five ways to throw a 4th of July Party on a budget.
1. Send invitations using email. Create a unique electronic invitation using a favorite picture or website like evite.com. You can easily track who's attending without spending any money. 2. Speaking of invitations, invite friends to bring a dish. Have each invited guest bring a dish to share. Provide the drinks and the meat, as well as any condiments that are needed.
3. Since you're providing the meat, drinks and condiments, start shopping for sales right now when these items are at a lower price. Use coupons and buy in multiples when the prices are rock bottom to save. You can freeze the meat and store the condiments until you need them for your festivities.
4. Keep decorations simple. Look throughout your home and find everything that is red, white or blue. Use those items to pull your theme together. You can save money on serving utensils by sticking with simple white disposable ones. When you need a few additional items, visit your local Dollar Tree to find those finishing touches.

5. Let your town provide the entertainment. Plan your party around the town's parade or the fireworks that night. Have everyone meet at a special place so you can enjoy the celebration together without spending a dime!
By using these five simple steps, you can easily slice your party budget in half. Celebrate this independence in style and on budget! Happy July 4th!
Lynette Rice is author of CleverlySimple.com and BuehlersDeals.com. She doesn't think saving money has to be complicated and shares her tips to help others keep it simple as they cleverly save. A stay at home mom to two growing boys, she uses her spare time to teach Savings Nation workshops to teach others how to save up to 50% off their grocery bill.
(Source: Savings.com)