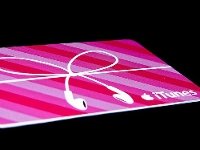 6 Common Gift Card Problems - Solved!
Image by Doey via Flickr
Perhaps you received a clutch of gift cards for the holidays, or the New Year has you cleaning out your wallet of neglected plastic with small, unused balances. Getting the most out them isn't always easy, especially with all of the conditions that issuers and retailers impose on card holders. Read on as we tackle the most common complaints surrounding gifts cards!
1. My unused gift card is showing a balance of zero.
As an added security measure, cards generally need to be activated before the first purchased is made. Look over the documentation that came with your card to see how to "activate" your card. Usually this can be done via the toll-free number on the back of the card, or at the website where the card was purchased. If you are still having issues, ask the person who gifted you the card for their receipt; you may need to take it up with the store or company who sold them the card in the first place.
2. My gift card can't be used online.
Most of today's gift cards issued by the major credit card companies (
American Express, Visa, and MasterCard
) allow for you to use your card both in-store and online. Many of them require that the card be registered first, which is a separate process from "activating" it. You will be asked to supply your mailing address, phone number, and name so that it can be matched with the info you provide on the delivery address for online purchases you make. Registering your card may also help if your card gets lost or stolen.
3. My gift card has a very small, unusable balance.
While opinions differ on how small a balance has to be for you to consider it "unusable", there are ways to put even a tiny balance to good use. Most stores allow you to use your gift card in-store to help reduce your final bill; you would then use a second method of payment to zero out your total. Another clever way to use up an American Express, Visa, or MasterCard gift card is to buy an electronic Amazon.com GC. You can purchase small gift cards and have them added to your gift card balance to be used for later purchases.
4. My gift card can't be used at the pump for gasoline.
Since most gas pumps (
and even restaurants and hotels
) place a "hold" on your card that can total $50 or more, it will leave you with less available funds for the actual purchase of gasoline. Instead, it is recommended that you go inside the gas station and prepay at the counter for the amount of gasoline you would like to pump. This prevents the hold from being placed, and frees up your card for the purchases you are entitled to.
5. My gift card isn't working on the retail website I'm shopping.
Gift cards are confusing creatures; they can look alike, but be processed very differently. Retail cards, in particular, can be used upon checkout as a gift certificate, credit card, or even a coupon, depending on how the retailer chooses to apply it. This can be problematic for shoppers who want to use a discount coupon code AND a gift card processed as a coupon code. For additional assistance, contact the customer service department of the site you are shopping, or place an order via the phone. Most of the time, reps can help you get the discount applied fairly and with little trouble.
6. I have several gift cards for the same retailer
. When you're faced with a handful of small-balance cards to the same retailer, it can be frustrating to use them up. Many retailers anticipate this challenge, however, and are glad to help you move the balances of all your cards over to just one. Starbucks, for example, allows you to transfer balances between registered cards, giving you the freedom to break up large cards into smaller amounts or combine cards for one large purchase.
Gift cards are an easy way for friends and family to give, but they can sometimes be a burden for the person receiving. Educate yourself on the options available to you before you shop, and you can spend those cards down the penny every time.
How many unused cards do you have in your wallet?