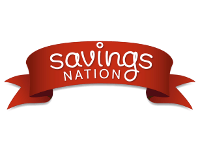 Announcing Savings Nation Coupon Classes
If you could learn how to save 50% on your monthly grocery budget, you'd be into that right? Uh huh...that's exactly what we thought.
To help you accomplish that very goal, Savings.com is launching Savings Nation coupon classes. We're coming to your community, bringing in our top money-saving experts, the DealPros, to teach grocery couponing classes tailored to your local community.
In these classes you can expect to:
Learn how to save at least 50% on your groceries.
Learn that it's possible to be healthy and to save money.
Get valuable tools to help you plan out your meals every week.
Meet top money saving experts from your area.
Learn how to turn those grocery deals into family meals.
Connect with neighbors, make new friends and find savings buddies to help you in your mission to save.
We're starting with four classes in the next couple of months, but we'll be expanding to many more cities very soon. Here's the schedule of classes thus far:
Georgia Class
Texas Class
Florida Class
Ohio Class
Don't see your location listed here? Don't worry! We're expanding into many more communities soon, and yours could be one of them! If you want to see a Savings Nation workshop come to your area, please fill out this general interest form to tell us where you want us to come next!