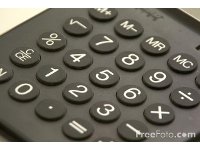 Ask the Advisor: Getting Started as a Financial Planner
Question
:
I'm a college student majoring in finance. How did you get started in your financial planning career?
As with most professions, successful careers may begin in many different ways and take many different paths. With that said, the most common starting point for financial planners is a sales trainee position.
Also, it is important to understand that no honest financial planner will say that they are a "comprehensive" planner that covers all areas of financial planning (
i.e. investments, insurance, taxes, estate planning, retirement
). It is wise to choose one or two areas of interest and obtain the appropriate licenses to sell the products associated with the particular area(s).
For example, my focus is on investment management. I started fifteen years ago with a major company that sells investments and insurance. They paid me minimum wage and trained me but I paid for my own Series 7 and Series 63, which are brokerage licenses to sell investments.
Once you know which area of financial planning you want to pursue, you may begin networking with people to learn of companies willing to hire and train for your chosen interest. Be warned: Most financial services firms that hire and train people with little or no experience usually offer little pay and/or benefits. Also, you will likely begin in a sales position where your wages will go away after a short period of time--such as three months or up to a year--during which time you will only be paid by commission.
Personally, I am not interested in pure commission so I eventually transitioned into a banking position where I sold mutual funds and opened accounts for a modest salary.
As I gained experience and saved some money, I was comfortable enough to start my own financial planning firm, specializing in investment management and retirement planning.
I also earned my Certified Financial Planner (CFP®) designation, which I highly recommend at some point early in your career.
Again, every career path is different. However, if you like to work with people, analyze alternatives for financial solutions and you are good with money, you may be happy in a financial planning career.
Kent Thune is a Certified Financial Planner™ and owner of an independent, "fee-only" investment management firm in Mount Pleasant, SC. Kent is also a freelance writer. To read more of his work or to find out how to contact Kent, please visit his blog at The Financial Philosopher. Have a question? Email AsktheAdvisor@savings.com.
Disclaimer: The information on this site is provided for discussion purposes only, and should not be misconstrued as investment
advice. Under no circumstances does this information represent a recommendation to buy or sell securities.