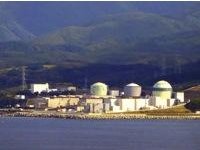 Ask the Advisor: What Effect Will the Japan Nuclear Meltdown Have on the Stock Market?
Image by Mugu-shisai (Mugu-shisai's file) GFDL
Question
:
How much of an impact will the Japanese tsunami and nuclear power plant crisis have on the stock market? Is now a good time to sell stocks or should I buy more?

Before I answer the question, keep in mind that stocks are long-term investments so you should not buy them in the first place if you don't have at least a three-year time horizon. A holding period of five years or more is better. To paraphrase Warren Buffett, "
Buy stocks as if the stock market will close tomorrow and not open again for five years
."
The Japanese nuclear power plant crisis, resulting from the March 11, 2011 earthquake and tsunami, is an example of the influence of psychology and herd behavior on worldwide financial markets. Japan's Nikkei Stock Average declined 16% on the first two days of this week and the US stock market, as measured by the Dow Jones Industrial Average, has dropped 4% this week. This stock market unrest is largely attributed to the fear surrounding the Japanese nuclear power plant.
Are the Fears of Investors Justified?
According to an ABC News video report,
Radiation Reality Check
, the level of radiation necessary to cause sickness is 1,000 millisieverts and a potentially fatal level is 5,000 millisieverts. At the sight of the fire at the Japanese nuclear plant, the radiation level is 400 millisieverts, hardly enough to justify a significant shift in financial markets.
The fear of investors is actually rooted in the fear of the unknown. As Ralph Waldo Emerson once said, "
Fear always springs from ignorance
." Although the imagined danger is much worse than the real and present danger, however, the affect on stocks is the same--negative.
Panic is nothing new to financial markets and events such as the Japanese crisis are often short-lived. Once the investor herd realizes that the fears are overblown, markets will likely continue to rise (
absent some other unforeseeable event
). To base a decision on buying or selling stocks--a tool for a long-term objective--on a short-term event, no matter how severe it appears at the moment, is almost always the wrong choice.
Kent Thune is a Certified Financial Planner™ and owner of an independent, "fee-only" investment management firm in Mount Pleasant, SC. Kent is also a freelance writer. To read more of his work or to find out how to contact Kent, please visit his blog at The Financial Philosopher. Have a question? Email AsktheAdvisor@savings.com.
Disclaimer: The information on this site is provided for discussion purposes only, and should not be misconstrued as investment
advice. Under no circumstances does this information represent a recommendation to buy or sell securities.