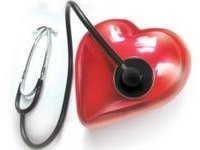 Balanced: Save Money with Healthy Living
Although
Cranky Fitness
hasn't been updating for quite some time now, I go back and read through the archives every once in a while. (
I recommend you check 'em out, too!
) A blog post from a little over a year ago entitled
The Healthy Hedonist
motivated me to share with you:
Five things
Sarahndipitea
has done lately that aren't bad for her, and have saved her money:





What have you been doing lately to keep yourself healthy and in financial balance? Let me know in the comments!
When Sarah's not writing for Savings.com, she's sitting in a tall chair in a construction consulting firm either editing requests for proposals or calculating cash flow on hundred-column Excel spreadsheets. You can also find Sarah at WEGO Health as the Women's Health community leader or writing at her personal blog, Sarahndipitea.