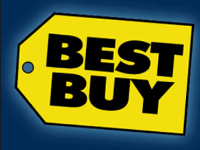 Best Buy price matching began on March 3rd
I've written about "showrooming" before. It's when someone goes into a store to actually see and touch a product, then goes online to shop for a better price. They will make the purchase online rather than the store where they looked at the product. You can't blame anyone for doing that, we're all looking for the best price.
Best Buy
is jumping on the online price matching ban wagon to get you to make your purchases in their stores. Price matching started Sunday, March 3rd.
All you have to do is find the item you like at a Best Buy store and do a little research finding the best price through these online retailers;
Amazon.com
,
Apple.com
,
Bhphotovideo.com
,
Buy.com
,
Crutchfield.com
,
Dell.com
,
Frys.com
,
hhgregg.com
,
HP.com
,
HomeDepot.com
,
Lowes.com
,
Newegg.com
,
OfficeDepot.com
,
OfficeMax.com
,
Sears.com
,
Staples.com
,
Target.com
,
TigerDirect.com
and
Walmart.com
. Furthermore, they'll even match prices between their stores and
BestBuy.com
and match prices post-purchase if they lower their price within 15 days of your purchase.
What it comes down to, Best Buy is willing to price match because they want you to spend your money at their store, not somewhere else. So, take advantage of it. The next time you're in Best Buy, bring your smart phone and do your search there. Or, research prices before you get to the store and save time. Get your best price!
Jackie lives in Seattle, her blog is Free Hot Samples. Where there are hundreds of freebies and deals up for grabs.
(Source:
Savings.com
)