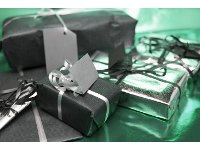 Big Savings for Consumers as Credit Card Companies Feel the Holiday Spirit
The holidays are rapidly approaching and not only does that mean spending time with family and leaving milk and cookies out for Santa, but, for many of us, it also creates angst over budgeting and making ends meet. The holiday season is the biggest retail period of the year, and, according to American Express, Americans will spend an average of $831 on gifts this year--17% more than in 2010.
Luckily, there are a number of ways for the savviest consumers to save, and, for those with excellent credit, the right credit card can help you save up to $500.
There are two primary ways in which credit cards can help you save this holiday season: with rewards that effectively lower the cost of holiday purchases and with 0% introductory interest rates that minimize finance charges on existing or upcoming debt. According to Amex, 28% of consumers are planning to use
credit card rewards
to help pay for gifts this year. That is a particularly good idea since credit card companies are now offering initial rewards bonuses worth several hundreds of dollars. Another important statistic to keep in mind is the 6% of consumers who are still working to pay off debt from last year's holiday season. Not only could these people benefit from a 0% balance transfer credit card, but they're also living proof of how worthwhile credit cards with 0% on purchases can be.
With that being said, the best credit cards for 2011 holiday shopping are listed by category below:
Rewards: Chase Sapphire Preferred - You can redeem the 50,000 bonus points this card offers after you spend $3,000 in the first three months for a $500 check or statement credit, either of which can make upcoming holiday expenses easier to absorb.

0% on Purchases: Citi Dividend World MasterCard - In addition to 15 months with 0% on purchases, this card offers a $100 initial bonus, 5% cash back on popular holiday purchases through New Year's, and 1% cash back on all other purchases. It therefore not only allows you to pay off holiday expenses over time without the added cost of interest, but also makes these expenses more manageable.

0% on Transfers: Citi Platinum Select MasterCard - By paying a 3% balance transfer fee, you garner 21 months to pay off transferred credit card debt before interest begins to be assessed. This can reduce the burden of last year's debt, enabling you to better afford gifts this year.

Don't think that savings are limited to those in the market for a new credit card, however. A number of major credit card companies are also offering holiday specials to current cardholders, so if you're lucky enough to be a customer of one of the following issuers, you can benefit this holiday season:
American Express: Offers 5X rewards on 20 major brands and weekly 50% off Facebook deals through the end of the year; Cyber Week (Nov. 21-30) and Small Business Saturday (Nov. 26) deals


Capital One: Redemption specials on certain golf clubs, GPS systems and TVs (Nov. 18 - 21); 40% - 100% more rewards on purchases made through Perk Central (Nov. 25 - 28)


Chase: Freedom, Sapphire and Ink cardholders can use rewards in weekly Holiday Merchandise Auctions (Nov. 1 - 25) and earn 10 points/$1 for certain purchase made through ultimaterewards.com (Nov. 15 - Dec. 12); Chase Freedom cardholders get 10% or 20% off select gift cards redeemed at ultimaterewards.com/great (through Jan. 4); Amazon.com cardholders get 10 points/$1 spent on downloadable items at amazon.com (through Dec. 31); Chase Sapphire cardholders can redeem points for winter experiences with Picabo Street.


Discover: 5% cash back bonus on $300 worth of restaurant, department store and clothing store purchases (through December); 2% cash back on up to $250 spent at Amazon.com each billing period (through December); cash back bonuses, discounts and free shipping from certain retailers at Shop Discover (starting Nov. 13).
Combine these less-traditional means of saving with budgeting, comparative shopping and
couponing
and you can forget a white Christmas, all your bank account will see is more green!
This article comes from the editorial staff at Card Hub, a leading online marketplace for credit card deals and discounted gift cards.