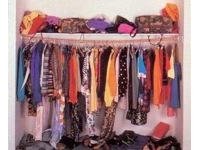 Billeater: Tips for Saving Money When Shopping for Clothes
If you want to save big on clothes shopping, then you need to buy out of season. By thinking long term with your choice of fashions and clothing purchases, you can make your wardrobe last longer. It is possible to expand your overall clothing selection and accessorize without always replacing your entire annual wardrobe. If you do this right, it can also be a real boost to your clothing budget.
Buying and shopping for clothes out of season is not really that hard to do. Here are some basics that should get you on the right track and save you some real cash this year, but hopefully, it will become something that you start doing regularly.
Think Ahead About Fashion
Do not be taken in by trends and advertising. Think about classic styles that will still be good for a few years at least. Case in point, cargo pants. Guys have latched onto these things like a hook to a fish. They're not going anywhere, so if you can find a good deal on them it's a safe bet. Going with classic colors is a good bet as well. Go with black, brown, tan, and grey. Boring, yes, but isn't that what accessories are for?
Look for Deals Online
Today more than ever before, you can find many top name fashions and purchase them at wholesale prices online. This is especially true for vintage clothing, brand name fashions, and expensive things like good shoes. You often can find these items well below the retail markup and sometimes can catch them on closeout with online shopping. Auctions also are an alternative way to find high quality fashions online, but make sure you are buying from a trust worthy and well rated seller.
Shop at Discount Shops
Never be afraid to shop around your local area at discount clothing stores and thrift shops. Many shops have excellent vintage and high fashion clothing well below retail pricing. Many discount stores offer you cash or trade value for your lightly used fashions and accessories. Always take the trade value rather than cash and you will get considerably more for your trade-ins. If you get to be known as a regular shopper by the staff, they will tip you off to the special items that come in store.
Be Patient
Here's the perfect example of what patience can bring you: My son was a little light on long pants, and we muddled through until the weather turned cold. Yesterday, I went online to the clearance sections at several retailers and snatched up the unsold back to school pants for my kid at a fraction of the price. I paid an average of $10 per pair for 5 pairs of pants with free shipping.
Walmar
t
had the best deal in my search, a rare instance of beating out Amazon for the best prices. Ideally, I would go to the Salvation Army in my area where everything is half off on Wednesday--but when time is tight, as it is once the fall holidays begin, I found this to be the next best thing. Also, thrift stores don't always have what you need. This way, I was in, out and done in under 15 minutes.
What are some strategies you use to save money on your wardrobe? Share them with us in the comments!
Jessica Bosari writes for the money-saving site, Billeater.com. The site is devoted to helping people reduce expenses, save money and find great deals. Pay Billeater a visit for more money-saving tips!