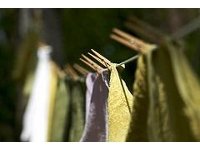 Billeater: Secret Dryer Buying Tips from an Appliance Repairman
Image by Chiot's Run via Flickr
I recently had the unfortunately experience of having the bearing go on my
dryer
and had to decide if I would fix it or replace it. This is never an easy choice and was especially painful because it's the most convenient, easy to use dryer we've ever owned. For the curious, I should say that it was a
Fisher & Paykel
, top load, drum, propane dryer. It's so much easier to get at laundry reaching straight down, rather than trying to bend over and reach into the back from the side.
Repair or Replace?

So when this unusual machine broke down, I had to look around. I shopped the Web while the repairman put the machine back together. I drilled him about the types of machines I found in my search while he worked. As it turns out, repairmen don't really like the Fisher & Paykel. Much of it is made of plastic, so it's prone to breakdown. It's also a pain in the rear to take apart and put back together. He's not sure why the machine gets such great reviews. (
I can tell you, though. It's all about the design
.)
LG Comes Highly Recommended
So what did my fine fellow recommend? Of all brands, he said
LG
was the one he liked best. He had just bought a new home and bought LG for the washer and dryer. My repairman explained that brand name is less important in dryers than in washers, because they take less abuse that washing machines do. His favorites, though, are LG,
Bosch
and
Samsung
.
I knew of the famous high quality of Bosch and Samsung appliances. I was surprised to hear him recommend LG over both of them. His recommendation, however, took into account both quality and price. If choosing on quality alone, he would have gone with one of the other two.
The repairman also let me in on a few little secrets that might save you some money:
Many Kenmore (sold at Sears) dryers are made by LG. Look for the ones with the round loading door. They are the same quality but a little cheaper.


The size difference between dryer loads of 7.1 and 7.3 cubic feet is barely noticeable. The price difference is about $100.


The cheapest dryers have the rectangular opening doors instead of the round porthole styles. They work just as well but are $100 - $200 cheaper.
The best potential replacement dryer I could find in my search was a cheap $500 dryer with none of my Fisher & Paykel features. If I chose not to repair, Sears would have given me $75 off that. While the logical mind screamed, "
Cut your losses and take the 75 bucks!
," my heart said to stick with the current dryer.
I have to admit that the outcome was less than ideal. I ended up with a bill just a little over $400 and a one year service agreement on the machine at no extra cost. Either way, I would have spent over $400. At least this way, I get peace of mind for the coming year…plus some valuable information for the next time I need to buy a dryer!
Jessica Bosari writes for the money-saving site, Billeater.com. The site is devoted to helping people reduce expenses, save money and find great deals. Pay Billeater a visit for more money-saving tips!