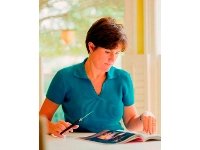 Are you Still Couponing Like it's 1997?
Advances in internet and mobile technology have transformed the coupon world in just a few short years. The days of spending hours clipping coupons from newspapers and magazines are disappearing quickly. Digital coupons are available 24-hours a day on several websites and can be printed or downloaded to a cell phone faster than it would take for you to scan a Sunday newspaper for the right advertisement. Many stores allow you to sign up for a newsletter so that they can send coupons and sales information directly to your e-mail box. Today's coupons find you instead of waiting for you to find them.

Go Straight to the Source

Many retailers are beginning to realize how important their online marketing campaigns are. You can find coupons for specific products by visiting the retailer's website. The power of the internet allows the retailers to keep track of competitors pricing and offer coupons or discounts to their customers through their websites. In traditional couponing, you have very little control over the items that are being offered in the coupons. Modern coupons begin by shopping for the items you want and then finding a coupon from the retailer you prefer.

Social Networking for Savings

Facebook and Twitter are wonderful high tech ways to find great deals without working too hard. Look for your favorite retailers on a social networking site and follow or like them. Most companies post sale information or coupons directly to their pages. If you're on the list, you'll be one of the first to know about special savings opportunities on your favorite products from your favorite stores. Posting coupons to social networking sites is less expensive for the retailers and more immediate for the customers, so it really creates a situation where both sides benefit. Couponing through a social network can also be kind of fun because you never know what kind of specials you'll find on any given day.

A Smartphone is a Coupon Organizer

The old days of filing coupons in a big box and carrying the box to the grocery store are quickly becoming a thing of the past. If you have a smartphone, you can download coupons directly to your phone and present the screen to the cashier when you're checking out. Look for little black and white scan boxes on store windows and store websites. Those boxes contain special codes that you can scan with a certain app on your cell phone. The codes usually take you to a coupon or discount website that you can use to save money on the item in the ad. Coupon organizing apps are also available so that you can keep track of the coupons you've collected digitally.

Local Savings

Some websites (like Savings.com) collect coupon information based on specific geographic information. You can find collections of coupons that are only offered by stores in your city. If you have certain items that you are always interested in, you can direct the coupon website to send you an e-mail alert when there is a new coupon for your chosen items. Group couponing is also a growing trend. You join a group and receive coupons from retailers who have partnered with the group to provide savings that are only available to group members.