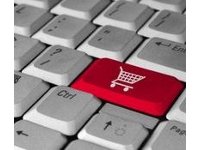 Billeater: The Best Days to Shop Online (Other than Black Friday and Cyber Monday!)
Doing your holiday shopping online can save you plenty of headaches and stress during the crazy shopping season. Knowing the very best days to shop for a particular item can also save you plenty of cash. If you're familiar with
Black Friday
, the day after Thanksgiving when retailers slash prices, you may have also heard of
Cyber Monday
, the online version.
But online deals are available on other days as well, if you know what day of the week you should be looking.
Electronics
Hoping to surprise your family with a new TV or camera? Plan to shop on a Monday. Retailers get notifications from the manufacturers of rebates and special deals early Monday morning. Since most people who are looking to purchase electronics online may have spent the weekend testing items out in the store, online retailers are set to offer customers the best deals when the customers is set to buy. This also benefits retailers, since they will get the best buzz from happy customers to boost sales throughout the week.
Jewelry
While the savings aren't huge, prices for jewelry do fall slightly on Wednesday. According to analysts studying shopping habits, women tend to shop most mid-week. Despite the ads portraying jewelry as something purchased for women by men, women tend to buy their own jewelry. Jewelers alter their prices slightly to fall in line with their top customers' shopping habits.
Books
Prices for books fall on Saturdays. It's suggested that this is because reading is a leisure activity and most people have their leisure time on weekends, so this is when most book shopping occurs. Maybe buyers finally have time to finish one book and are eager to start the next!
Appliances
If it's time for your next refrigerator or dishwasher, plan to purchase it on a Sunday. More people are searching for information about appliances on Sundays, and retailers have taken notice and have dropped their prices accordingly.
Clothing
The best days to purchase clothing online actually vary depending on the particular item. Men's and women's dress slacks are cheapest on Mondays, men's clothing is cheapest on Tuesdays and the best deals on kid's clothes can be found on Wednesdays. Intimate apparel and outerwear can be found for a bargain on Saturdays, and if you're shopping for swimsuits, plan to do it on a Sunday. By shopping on these days, average savings range from 40 to 52 percent.
Accessories
Like clothing, pricing on accessories rotates on a regular schedule. For deals on sunglasses, shop on Mondays. Shoes should be purchased on Wednesdays, and handbags are cheapest on Thursdays. For items like belts and scarves, plan to shop on a Friday. By shopping on this schedule, you can find average savings of about 36 to 55 percent.
To increase your savings potential, be sure to look online for additional coupons specific to the retailer. Plus, many online stores offer discounts on shipping depending on how many items you buy. By shopping on the right day, at the right store and with the right coupons, you might be amazed at how much money you can save!
Jessica Bosari writes for the money-saving site, Billeater.com. The site is devoted to helping people reduce expenses, save money and find great deals. Pay Billeater a visit for more money-saving tips!