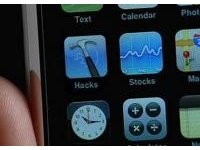 Buy Like Buffett: Hold Off on Buying These 3 New Gadgets
Have you ever purchased a product and found out that you paid too much later? One of the worst feelings that you can have in shopping is finding out that you overpaid for something. Nobody wants to be taken advantage of when shopping. Getting a great deal on a product involves buying it at the right time and for the right price. This may require you to have the patience to defer a purchase until it falls into bargain territory.
Today, I want to take a look at three items that you can get for much cheaper over the next few months.
1. 3-D Television
From the big screen to the home screen, 3-D viewing is on fire. The biggest movie blockbusters of 2010 can be seen in 3-D. Movies like Avatar, Toy Story, and Shrek Forever After have consumers scrambling to buy 3-D televisions. Should you run out and join the crowd? 3-D TVs are much more expensive than their two dimensional counterparts. A 50 inch 3-D television will cost you $2,000 and up, which is about $1,000 more expensive than a regular LCD TV. That price doesn't include the 3-D glasses! Everybody that wants to watch television with you will need a pair of shutter glasses. 3-D glasses will run you $150 for each pair.
2. iPhone 4G
I know that you are probably dying to run out and get the new iPhone 4G. But you would be better served to wait a few months before plopping down cash for the new smartphone. While the current iPhone has been a bestseller, the phone has had a few technical glitches. The most widely know glitch is the iPhone "death grip." The iPhone has a tendency to drop calls if the phone user holds the phone incorrectly. Your best bet is to wait for the next generation iPhone 4G. Not only will the phone be cheaper than the current version, all of the kinks will be worked out. You may also find that you have a greater choice of networks. There is rampant speculation that the new phone will be available on Verizon's network.
3. Blu-ray DVD Player
Although Blu-ray DVD players have only been around a few years, they are already becoming obsolete. Blu-ray DVD's killed off HD-DVD and 3-D Blu-ray players are phasing out the need for traditional Blu-ray players. These new players can play both 3-D DVD's and traditional Blu-ray DVD's as well. The 3-D players are pretty affordable, ranging in price from $200 to $300 dollars. The arrival of these new 3-D players means that it's only a matter of time before manufacturers drop the prices on traditional Bu-ray players to $60 or $70 bucks. Any purchases that you're holding off on until the price comes down? Tell me about it in the comments.
Mark Riddix is the founder and president of New Horizons Financial Management, an independent investment advisory firm that provides personalized investing and asset management consulting. Mark is a regular contributor to Seeking Alpha and has written financial columns for Baltimore and Washington, D.C. area newspapers. Mark publishes his own financial blog, BuylikeBuffett.com and has written the book Your Financial Playbook.