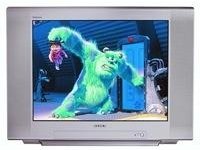 Buy Like Buffett: Getting the Best Flat Screen TV Prices and Deals on Other Big Ticket Items
Prices seem to be rising on a number of different products as companies are passing higher input costs onto consumers. Consumers find themselves struggling to get the same prices on products that they received just a few years ago. Fortunately, there is a way that you can make sure that you get a fantastic deal on some products.
Here are a few strategies that you can use to get a better deal than you ever thought possible.
New Car
Too many people settle for the first offer made by
automobile dealers
instead of negotiating a better deal for themselves. You can get the best deal possible by negotiating each part of the purchase separately. Focus on the total purchase price of the car and not the monthly payments. Save negotiating financing and trade in deals until after you have negotiated the purchase price. This way you will make sure that the dealer is solely focused on giving you the best deal and is not playing games with the numbers.
Flat screen television
The price of your flat screen
television
is negotiable. Don't fall prey to thinking that the sale price is the lowest price that you can get. You can get the best deal on a flat screen by bargaining with the sales person at any retailer. Retailers have lot a leeway when it comes to getting discounts on expensive items like televisions. They often have special discounts, rebates, and codes that may not be available to the general public. It never hurts to ask the management about cutting warranty and delivery costs for your television. You can save even more by buying the store model or a model in which there is a large supply.
Smartphone
You are the biggest winner in the battle of cell phone carriers for your business. You can get cell phone companies to give you a really sweet deal on your next smartphone purchase. Just because you cannot get the price that you want on an
iPhone
does not mean that you cannot get a great deal on a cell phone. Handset creators like
Research in Motion
and
Nokia
are struggling and are willing to do anything to attract new customers. Their phones have been slashed substantially which means lower prices on
Blackberry
and Nokia phones.
Using the strategies outlined above can help to keep your shopping costs down and move your savings up.
Mark Riddix is the founder and president of New Horizons Financial Management, an independent investment advisory firm that provides personalized investing and asset management consulting. Mark is a regular contributor to Seeking Alpha and has written financial columns for Baltimore and Washington, D.C. area newspapers. Mark publishes his own financial blog, BuylikeBuffett.com and has written the book Your Financial Playbook.