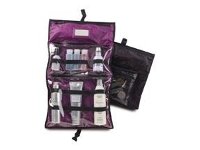 Contest Alert: $100 Magellan's Gift Card
When Nancy Sinatra declared, "
These boots were made for walking
," she may very well have been talking about a pair made by Naturalizer. Combining comfort with style is no easy task--but somehow they manage to make shoes, sandals and boots that make your feet feel as good as they look.
Last week's contest post announced the $50 Naturalizer Gift Card giveaway for those of you wanting to pamper your tootsies as well as add some flash to your footwear.


We had almost 100 entries on last week's post and with the help of random.org, we've granted a gift card to a comfort-loving fashionista.
And the winner is...
knits1
who commented, "
Naturalizer shoes have come so far in that they are so stylish! They used to be known (when I was younger,) as just "sensible shoes," but now there's such a nice selection of styles. I'd love to have a new pair of shoes...I only have 2 pairs...both boat shoes!
"
Congratulations--the Savings.com team hopes that you enjoy your new pair of (
hopefully!
) non-boat shoes. We've sent you an e-mail notification with more information regarding your prize. If for some reason you don't receive it, email us at blog@savings.com to claim your prize before October 15th.
Getting ramped up for the Fall/Winter holidays is something that comes naturally for most Americans. Families, food, shopping, gifts and travel are all associated with this time of year. Savings.com emphasizes the variety of ways that you're able to save on all facets of Holiday preparation. Travel, for example, takes an extensive amount of planning and time. For seasoned travelers this can be second nature, but the opposite can be true for those who don't travel much out of their cities and towns.
Whatever end of the spectrum you may fall under, our friends at
Magellan's
know that you must be prepared. This week, we have been given a $100 gift card for one lucky winner to use on merchandise on Magellan's masterful travel accessory site. Shop for clothing, rain gear, electronics and luggage to help ease your travel preparations.
If you'd like to enter to win this prize, all you have to do is review our
contest rules
and comment on this post by the end of next Thursday, October 14th. On Friday, October 15th, we'll announce the winner. Best of luck!