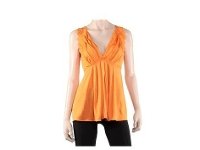 Contest Alert: $50 MaxStudio Gift Card Giveaway
How do you spend your Friday nights? Out and about painting the town red or cozy on a couch with loved ones? Wherever you fall in this spectrum, our Team at Savings.com hopes that you let your imagination and creativity flow. Our friends at the WB Shop made it an incredibly easy task as they had a giveaway for a Harry Potter Prize Pack last week.
We had over 80 entries for those Hogwarts-loving, wand-waving fans who wanted to snag this bundle. With the help of Random.org, we have selected the majestic winner!
And the winner is...
Savings.com member
EmilyDavis
. Many congrats on your victory from the team here at Savings.com. We hope this brings some magical entertainment into your heart, mind and home. We've sent you an email with instructions on how to claim your prize. If for some reason it doesn't reach you, you can email us at blog@savings.com before Friday, May 20th.
(
By the way, last week's winner of the $150 Diamonds International gift card forfeited the prize by not responding to our notification email and we were forced to select a new winner. If you enter one of our giveaways, make sure to check back the following Friday to see if you won in case the notification email doesn't reach you!
)
This week our friends at
MaxStudio
are passing along some tools for spring fashion! Jump into Spring with style and flair. The Max Studio $50 gift card will help you dive into their online closet of dresses, skirts, accessories and much more! The Lookbook section on
MaxStudio.com
can help you tailor your styling purpose and give you direction with your wardrobe.
If you'd like to enter to win this gift card, all you have to do is review our
contest rules
and comment on this post by the end of the day next Thursday, May 19th. On Friday, May 20th, we'll announce the latest winner!
Good luck to you all! Let's MAXimize your wardrobe!