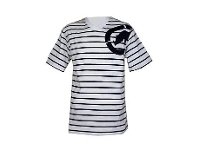 Contest Alert: $50 ShopEcko Gift Card Giveaway
Pampering your pet may come across as something brand new or something that is customary to your own ways. By taking the proper precautions in caring for your pet's health through food, vitamins, and even mental stimulation, you're creating a wonderful model for future love and success in your pet's life. Pet beds, dishes, and fun squeaky toys also can be added to that mix of love, of course!
Last week our friends at
1800 PetMeds
gave away a
$100 gift card
for their site. The range of products for dogs, cats and even horses allows for you to remain shopping savvy, while looking for treats, vitamins and medications for your pets in such a large, expanding market. We had just over 80 entries and with the help of Random.org we have announced our pampered pet owner.
And the winner is...
SuzanneLewis
who said, "
I would love to use this to save money on heartworm preventative
." Congrats from the team here at Savings.com! We hope you and your pet enjoy the range of products from 1800 PetMeds and continue your bonded relationship with your pet. We've sent you an email with instructions on how to claim your prize. If for some reason it doesn't reach you, you can always email us at blog@savings.com before Friday, March 25th.
Rhinos may not be an animal that one would ever even come close to thinking of as domesticated, but that doesn't mean we can't keep them close to us and better yet--in style!
Ecko
is a fashion forward brand that is branded with a rhino logo for some extra style points. The brand and sub-brands are acculturated in modern colors and prints. T-shirts, denim jeans, hoodies and even watches are amongst some of their top-sellers.
This week's giveaway is for those who are driven by bold colors and patterns and pushing for a vibrant flair to their wardrobe. Our friends at
ShopEcko.com
are giving away a
$50 gift card
to their Site. Coinciding with this gift card, they are offering a great deal to all for 30% off select tops (
tees, hoodies, polos, etc.
) for men and women from your favorite Ecko brands: Ecko Unltd, Marc Ecko Cut & Sew, and Ecko Red. Look for the gear marked with the special red triangle and use code "TOPTHIS" at checkout. It begins today and ends on Thursday, March 24th at midnight PST.
If you'd like to enter to win this gift card, all you have to do is review our
contest rules
and comment on this post by the end of the day next Thursday, March 24th. On Friday, March 25th, we'll announce the latest winner!
Best of luck!