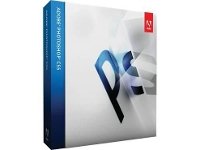 Contest Alert: Adobe Photoshop CS5
Summer may be wrapping up, but our fitness mentality is standing strong here at Savings.com. Last week's contest post announced the
BJ's
$199
Marcy Recumbent Mag Bike giveaway
--ideal for your post-Summer and Back-to-School workout regimens.
We had 118 entries on last week's post, and with the help of
random.org
, we've granted a lucky contestant a fitness pass via Mag Bike.
And the winner is...
redrabbit
. Many congrats! The crew here at Savings.com hopes that you enjoy your new Marcy Recumbent Mag Bike and put it to great use. We've sent you an email notification with more information regarding your prize. If for some reason you don't receive it, email us at blog@savings.com to claim your prize before September 3rd.
Whether you're a designer, a freelancer, blogger, headed to art school or the like, you must be equipped with the proper editing tools to get you through the day. Your skills behind editing, cropping and design allows you to capture the essence of photography and creativity at its finest! This week, our friends at
Adobe
have given us a copy of
Photoshop CS5
for Windows to save you some money, while aiding you in your design process! The software is valued at $699.
If you'd like to enter to win this prize for yourself or your family, all you have to do is review our
contest rules
and comment on this post by the end of next Thursday, September 2. On Friday, September 3, we'll announce the winner.
Best of luck!