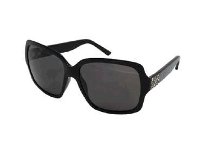 Contest Alert: FramesDirect.com Benetton Sunglasses
Happy April Fool's Day from the Team here at Savings.com. Jokes, hoaxes, and pranks are flooding this day both online and offline. Rest assured that our weekly giveaways and contests are real!
Last week our friends at
Bloomingdales
gave away a
$150 gift card
for their site! This high-end fashion-forward department store has an array of clothing for all members of the family at multiple price points. We had 160 entries and with the help of Random.org, we have selected our gift card recipient!
And the winner is...
Savings.com member
ColleenHayes
. Many congrats from the Savings.com Team. We hope your "Brown Bag" gets some great use on the Bloomingdales site. We've sent you an email with instructions on how to claim your prize. If for some reason it doesn't reach you, you can email us at blog@savings.com before Friday, April 8th.
Now that the sun is creeping though the clouds or even shining brightly in most parts of the country, it may be time to start thinking about that Spring and Summer pair of sunglasses. Yes, we know you've probably lost or broken many pairs before, but that's why we're here to give you a pair for free!
This week our friends at
FramesDirect
have given us a pair of
Benetton BE 569 RX-able sunglasses
valued at $59 for your eye protection and more importantly, to accessorize your wardrobe! You will be able to choose between the colors: Black, Brown or Violet-White. These sunglasses will be the perfect complement for any ensemble.
If you'd like to enter to win this pair of sunglasses, all you have to do is review our
contest rules
and comment on this post by the end of the day next Thursday, April 7th. On Friday, April 8th, we'll announce the latest winner!
Good luck to you!