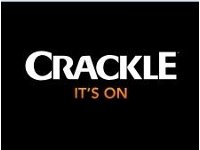 Crackle: The streaming service you should be watching
Amazon Instant Video. Hulu Plus. Netflix. These big-three video services get all the ink, but there's another source for TV and movies you might want to check out.
It's called
Crackle
, and it's free.
Though you've probably never heard of it, Crackle's been around since 2007, when it was acquired by Sony (and known as Grouper). For the past two years or so, the service's primary claim to fame was streaming episodes of "Seinfeld."
However, Crackle just joined the big leagues (in my humble opinion) by
adding the first two seasons of "The Shield,"
the Emmy-winning FX cop show that only recently came to Amazon.
Of course, you need an Amazon Prime account ($79 annually) if you want to watch the show there. Crackle's only "fee" is requiring you to watch the occasional commercial. (Indeed, all the content is ad-supported, but the interruptions tend to be short--usually only one or two 10-second spots per).
Another good drama the service recently added: season one of "Rescue Me." Crackle offers a wide range of anime shows as well, but I have to say that's about it on the TV front. As for movies, you'll find a smattering of decent titles. My top picks:
The underrated chop-socky comedy "Kung Fu Hustle."
The also-underrated Woody Allen flick "Manhattan Murder Mystery."
The indie fave "Run, Lola, Run."
The hilariously gory sci-fi epic "Starship Troopers."
The sexy noir thriller "Wild Things."
Granted, Crackle doesn't have anywhere near the selection of a Hulu Plus or Netflix. But it's not without some good stuff to watch, especially with the addition of "The Shield." And you can't beat the price.
You can access Crackle via your Web browser, Roku box, or
Android or iOS device
. The service also has apps for Kindle Fire, Nook, and Windows Phone, and it's available on PlayStation and Xbox game consoles as well as some smart TVs.
Veteran technology writer Rick Broida is the author of numerous books, blogs, and features. He lends his money-saving expertise to CNET and Savings.com, and also writes for PC World and Wired.
(Source:
Savings.com
)