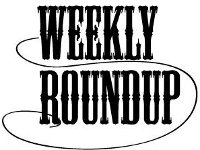 DealPro Blog RoundUp- 5/9
Wednesdays mean DealPros! If you've been enjoying our new series, leave us a comment letting us know which links you're enjoying (and which you'd like to see less of).

Summer Family Travel
Has your family decided to take a trip over summer? Traveling with kids can be a huge headache, or a great experience. Don't set yourself up for disaster by failing to prepare for the journey.
25 Ways to Save on Amusement and Theme Park Tickets Planning a vacation is no small task. While you may have already braced yourself for steep ticket costs, did you know that there are discounts available? DealPros The Thrifty Couple show you how to reduce prices on tickets. I suggest splurging for an extra day with your saved dollars.
Save On Your Next Cookout!
Inviting the new neighbors and friends over for a "small get together" may not seem like a big expense, but food and drink supplies quickly add up. Learn how to cut back on the money you spend when throwing a cookout.


Chicken Bacon Pesto Pizza
Homemade in my opinion, generally tastes better than store-bought. Pepperoni or cheese pizza can quickly grow old, and this recipe is a grown-up version of the classic. Besides, who doesn't like pesto? I've yet to find a person.
Fried Pickles and Tangy Dipping Sauce
As I mentioned last week, May is
National Hamburger Month.
While burgers are sure to be a hit at your summer cook-out, I suggest cooking up a few sides, so the burger doesn't feel lonely on it's plate. Fried pickles are a fun treat, and this recipe adds a dipping sauce, for a new twist.
How To Start Composting
If those pickles weren't exactly to your liking, or the leftover hamburgers have been sitting in the fridge for a few days, don't throw 'em out! It may not be the most glamorous activity, but regardless, composting is a great way to reduce waste and the impact we have on the environment.
Why I Don't Buy Kleenex
Like many kids, I grew up thinking the word "Kleenex" was synonymous with "tissue". To this day, no matter the brand of tissues currently in my house, I'll call it a box of "Kleenex". DealPro LittleHouseLiving takes a look at some of the chemicals that lurk beneath that powder blue box, and offers up some alternatives, in her newest post.
Mother's Day Gift Idea, Make your own Bath Salts.
If you don't have a ton of money to spend this Mother's Day, but still want Mom to feel special, it's time to get creative! When my finances are tight, I usually buy a small gift and make something to go along with it. You can't go wrong with a
bouquet
and this homemade addition.
How To Do Your Own Gel Manicure
Doing my nails always makes me feel polished (no pun intended), and ready to tackle what the day may bring. However, it only takes one chip before the whole thing quickly ruins. If I really want my nails to last for an event, I'll splurge on a gel manicure at the salon, which keeps them looking fresh. Get creative and DIY this weekend!
Ways To Survive Daily Deal Sites If you're into fashion or shoes, you might be familiar with membership sites like HauteLook, ideeli, or RueLaLa, which hold sales for 24-48 hours, and let you score designer items for much less than the sticker price. When you purchase an item on a whim, the odds of suffering from "Buyer's Remorse" are much higher. Check out this article before your next shopping spree.

FAQ About Coupons: Can I Use A BOGO Coupon & A Cents Off Together?
Ah, the coupon newbie. So precious. She's the one holding the basket at the grocery store, who's a little confused about whether she can use the coupon for the item she bought, but she's crossing her fingers. Ladies (and gents!), we're bumping you off the wait list, and taking you to Couponing 101.
How To Begin Menu Planning
Avid couponers know- the best way to save money on groceries is to plan your meals ahead of time. I know I tend to go a little overboard when I'm at the store shopping, and my stomach is growling! Menu planning helps you cut back on impluse buys and purchase what you really need.