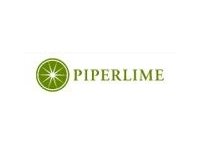 Exclusive 15% Off Coupon Code from Piperlime.com
You know that pair of shoes you've been eyeing up at Piperlime.com? Well, get ready to turn browsing into buying. We've got an exclusive Piperlime coupon good for 15% off orders of $125 or more. Oh, and you know the bag that goes with the shoes? Yeah, this coupon is good for 15% off handbag purchases as well. Finding a Piperlime coupon online is a rare occasion folks, so make use of this shopping opportunity while you can! Our exclusive code is valid from March 5th – 8th. Need suggestions for things to use this discount on? Here are my recommendations:
-Botkier Studio Clutch : Yes, it's a $395 clutch. I get that, but this clutch will add a little bit of pop and shimmer to any old outfit, and it's $60 cheaper, only $335.75, with our exclusive code. Oh, and for you confused guys out there, we're talking handbags, not car parts.
-Men's TOMS Shoes Specialty Slippers : Get these faux-sheerling lined slippers for about $30 (down from $70) after instant savings coupled with our coupon, and TOMS will donate a pair of shoes to a child in need. I gave these to my brother-in-law for Christmas, and they were a hit. (Purchase with something else to reach minimum order requirement.)
-Infant/Toddler Converse All-Star Hi Tops : Give your kid a little edge from the get go with these red Converse hi tops. Meet the minimum order requirement, and get these sweet kicks for just $21.25.