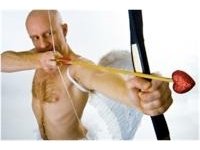 Living Well, Living Green: A Fair Trade Valentine's Day Gift Guide
If you're like most of us, the week before Valentine's Day is a scramble to find sweet things to give. But here's the dirty little secret behind mass-produced candy: According to the
Fair Trade Federation
, the U.S. State Department estimates that 15,000 children have been sold as slaves to the African farms where most cacao is cultivated. On the sugar side, massive amounts of herbicides and pesticides are routinely sprayed on sugar cane crops, which are burned after harvest, leading to ground, water and air pollution.
Not so sweet.
Thankfully, fair trade certified cacao and sugar are slowly but surely making their way into our markets. But what does fair trade really mean? In a nutshell: The manufacturers of fair trade sugar, chocolate and other products typically work in third-world countries to forge economic partnerships that can alleviate poverty, reduce inequality, and create opportunities for farmers and artists--especially women, who produce 76% of fair trade goods. These businesses combat human trafficking by creating opportunities for parents, so that they don't resort to selling their children or their children's labor.
Sweet.
But as fair trade manufacturing becomes increasingly in vogue, how do you know who's legit? In the U.S., the easy way is to look for packaging that shows a TransFair USA logo or the phrase "A 100% Fair Trade Company," which indicates membership in the Fair Trade Federation. However, some companies who genuinely support fair trade principles do so without certification; you can also do your own research to determine whether their practices are legit.
This Valentine's Day, we put together a list of gifts for the gourmand, spa junkie, ecofashionista and player, that are all fair trade made. Choose fair trade, and may Cupid smile on you!

FOR THE PLAYER
Savings.com Green Guru Rachel Lincoln Sarnoff is a writer, producer and marketing consultant who focuses on sustainable fashion, beauty, lifestyle and parenting--and the creator of EcoStiletto.com, an online magazine which explains, in real-girl terms, how eco-friendly choices can help turn your carbon footprint from a ginormous Ugg into an oh-so-slender Manolo.