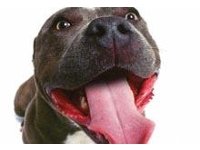 Feeding Your Pooch Fresh Food While Being Frugal
Providing fresh all-natural food for your pet dogs will help them be more happy and healthy. Unfortunately, it can also be quite expensive, especially if you have huge dogs like German Shepherds or St. Bernards. Whether you are thinking about starting your dogs on an entirely homemade diet or are just thinking of supplementing your dog's current diet with fresh food, here are some ideas on how to cut costs. If you are frugal, these tips are for you.
Include grains in the dog's diet.
A lot of people who give homemade food to their dogs, particularly the ones who give them raw food, do not incorporate grains. Most of them are right in doing so, since unfortunately, grains have been known to bring about seizures, weight gain, and inflammation in certain canines. Take note, however, that this does not apply to all dogs. In fact, grains may even be a source of cheap calories for your pet. If your dog can handle grains, there is no reason why you should not include it in his or her diet. You can feed your dog brown rice, millet, quinoa, barley, and oatmeal. Just make sure that this makes up for less than 50% of the dog's total diet. Also, these must also be well-cooked so it can be properly digested by the dog.
Purchase a freezer.
One way to save on meat is to buy in bulk when it is on sale. However, you need to be prepared with a storage area when the opportunity arises. Consider getting a small, inexpensive freezer for your dog food. We searched online and found a freezer that can hold up to 175 lbs of food in a 5.5 cubic-foot frame. The best part is that it is under $200! If you have enough cash to spare, buy the largest freezer that can fit comfortably in your space. We recommend a chest freezer, which will make it easier for you to look for the meat. When storing the food, label it clearly with the date, so you know what you should serve to your dog first. If you cannot afford a new one, look for secondhand freezers on eBay or Craigslist.
Make friends with your grocers.
You never know what deal they just might cut for you. In fact, sometimes you can even talk the butcher into giving you some meat that is past its expiration or "sell" date. This is best asked if you are a regular customer. Another way to get inexpensive food is to get chummy with the produce manager about fruits and vegetables that they plan on throwing out. Check if they have broken eggs in egg cartons, too.
Use your coupons.
If you do not have time to sniff out bargains for quality dog food, clip coupons and check online for deals. Go to dog food review websites and check out the brands that are available in the market. Check what your dog likes best, and then sign up for updates for
dog food coupon websites
. Doing so will help you to easily score a deal.
Don't buy organic.
Sure, organic dog food is great for your dog. If cost is an issue, however, fresh food from the supermarket is just as healthy and it may even be more so if it is fresher than the organic produce. The organic may be flown in from some far away place, while the non-organic may be local and fresher.
Mix it up.
If you cannot give your dog fresh homemade food all of the time, just mix fresh food in their commercial dog food or prepare homemade meals on weekends. You can also feed your dog your inexpensive leftovers if they are not the fatty kind.
There are so many ways to feed your dog fresh food, even if you are on a budget and are frugal. As long as you are feeding your dog high-quality, nutritional food with a lot of love, your favorite pooch will thrive.