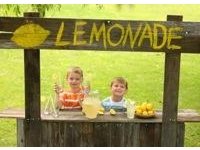 Financing Your Business with Credit: An Entrepreneur's Guide
If you recently formed an LLC or registered your business with your state, you may have found your mailbox stuffed with
business credit card
offers. But before you sign your name on the dotted line, consider how you'll use the card.
Here are some tips on properly managing your business account and keeping your finances in order.
No Personal Purchases
Don't use your business credit card to make personal purchases. Really, don't. Don't buy your lunch with it or buy your spouse a birthday present. The reason for this lies in the corporate veil, or the separation between your finances and your business'. If you filed as an
LLC
or corporation, one of the reasons you presumably did it was to keep your business separate from your personal assets. If somebody were to file litigation against your business, the corporate veil keeps your family's assets from being taken should the verdict go against you.
Attorneys suing small businesses know that these businesses often have a small amount of assets, so they'll try to go after your funds as well as your company's. If you use your
small business credit card
for personal purchases, attorneys may say that you are not operating your business separately from your family accounts, and that your own assets are therefore fair game.
Keep All Receipts
This may seem obvious but, if we're honest, many of us don't do a great job of keeping receipts in our personal lives. Proof of that comes sometime between January and April when it's time to do our taxes.
The
IRS
is much more watchful when it comes to small businesses: the section where you report expenses and earnings on your small business is notorious for exaggerated statements. Request a receipt for every purchase you make using your business credit card, store the receipt and write as much detail on the back of it as you need to provide a detailed explanation to the IRS. You might also need further detail so you can itemize the expense on your taxes.
Be careful about carrying a balance
Some business credit cards are not credit cards at all. The
American Express Business Platinum
and Plum cards, for example, are charge cards. You aren't expected to carry a balance month-to-month on a charge card, and if you do, you'll be hit with high interest rates, fees or both. If you do have an actual credit card, choose one that fits your financing. If you'll be using your card to provide working capital, you should look for one with a low APR. If you don't need the extra cash, on the other hand, you can look for a rewards card that has a higher APR but can earn dividends on your purchases.
Bottom Line
A business credit card can be a great tool to use for monthly purchases, but like most credit cards, irresponsible use may put your business under financial pressure that it doesn't need.