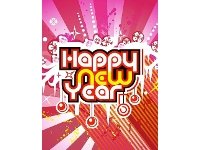 Four Eco-Friendly New Years Resolutions
Giving up disposable products, plastic shopping bags and other "conveniences" of modern-day life can be challenging, because we think they make our lives easier. The New Year is a great time to challenge those perceptions.
Here are a handful of quick, eco-friendly resolutions that might even make your life a little easier.
Buy in bulk
You'll pay less per pound of food, and make fewer trips to the store, when you buy in bulk. These
airtight glass canisters
make storing your extra non-perishables easy; you might need freezer bags, or even a vacuum sealer, for perishable items. This
Seal-A-Meal
is one of the best deals I found--but be warned: they tend to be a little loud.
Ditch plastic shopping bags
Plastic shopping bags take hundreds of years to break down--and pose a serious hazard to animals in the meantime. They're also derived from petroleum, a very limited resource. Ditch them in favor of reusable shopping bags like Envirosax. Their
organic series
is made of materials like bamboo and hemp, printed with vegetable-based inks, and packaged in recycled cardboard. (
I like these bags, but when all is said and done, any reusable shopping bag will be better than going plastic
.)
Ban disposables
Try giving up throwaway items like paper towels. Instead, cut old clothes into rags and use those to clean up your messes. Even if you go back to using paper towels after a few weeks, you will have adjusted your habits enough to use fewer of them.
Evict petroleum products
Petroleum products sneak into all aspects of your life--even disposable sponges. Try using these
biodegradable sponges
made of plant cellulose instead.
Do you have any other eco-friendly New Years resolutions? Let me know in the comments!