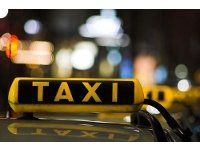 Free Hot Samples: Free Cab Rides on New Year's Eve
New Year's Eve is Saturday night and few companies offer to get you home safely after a great time at the party. Depending on where you are will determine your freebie.
Miller Lite
in partnership with Beer Capitol, Inc., Milwaukee County Transit System and Waukesha Metro Transit will offer free bus rides New Years Eve. Rides will run from 8 p.m. to 4 a.m. in Milwaukee and 7 p.m. to 3:30 a.m. in Waukesha. MillerCoors is also providing free cab vouchers in Colorado in partnership with the state's
Plan Ahead
program.
Anheuser-Busch also offers safe passage home via their
Budweiser Alert Cab program
. The program is made possible through a partnership among local Anheuser-Busch distributors, local cab companies and select bars and restaurants, so participation varies. This service is being offered in
Columbia, SC
, the
Hudson Valley area
of New York and
Galesburg, IL
for certain.
The
Designated Driver Foundation
in Las Vegas is offering a free ride back to hotels. The service will be offered for two nights from 8 pm PST on Friday, December 30, 2011 through noon PST on Sunday, January 1, 2012. Partiers who have a little to much New Years cheer should phone (702) 456-7433 (RIDE) to schedule. They also offer a pay service 24 hours a day, every day. The Designated Driver Foundation is worth looking into if you live in Vegas or New Mexico.
If you are in the remote area of Wrangell, Alaska you can get a
free ride home
in a taxi. Local retailers get together each year and cover the cost of getting everyone home.
Laramie, WY residents can get picked up or towed for free by
A1 Recovery and Towing
. They have been kind enough to offer the service for 15 years. A1 gives rides and tows as far away as Centennial, Woods Landing and the Happy Jack Recreation Area. For your free ride or tow from A1 New Year's Eve, contact Candelaria at 760-1213.
AAA is offering a
Free Tipsy Tow
in Northern California, Nevada, Utah and
Texas
. If you're a AAA member anywhere in the USA, call your local office to see if they are participating--or call 1-800-222-4357 to see if Tipsy Tow is available in your area.
SoberRide
is offering free cab rides (
up to a $30 fare
) for the Washington, D.C. area including the District, Montgomery and Prince George counties in Maryland and Arlington, Fairfax, Prince William and eastern Loudoun counties in Virginia. Just call 1-800-200-8294 (TAXI).
These are just a few. If your city or town isn't listed just Google: Free Rides New Years Eve 2011 with your city.
Have a happy and SAFE New Year!
Jackie lives in Seattle, her blog is Free Hot Samples. Where there are hundreds of freebies and deals up for grabs!