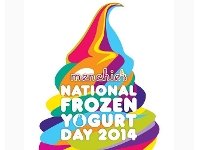 Freebie Corner: Free Menchie's yogurt, free Purina and Beneful dog food and more
If you have a dog or an animal shelter near you, don't miss out on the Beneful and Purina offer. Your four-legged friend will love you for it. Especially, those that are without homes (
your efforts will go a long way
). Grab your neighbors, friends and make it a group effort.
And for you, get yourself a coupon for a free burger or wrap at a EVOS near you on January 30th. For all the healthy dessert lovers out there, get a free 6oz yogurt from Menchie's for National Frozen Yogurt Day on February 6th.
Plus there's more, check out the list!
Freebie #1:
Beneful Healthy Smile Dog Food Sample
- Offer is available again. "Like" them on Facebook on to get the form. If you already signed up you can't get another, (the page will say "your free sample is on it's way if you signed up already).
Freebie #2:
Purina One BeyOnd Dog Food Sample
- You need your Sam's Club membership number to claim this freebie. Offer appears on the second page of the scrolling banner, click on "Get A Sample.
Freebie #3:
Burger or Wrap at EVOS
- "Like" their Facebook page to get the printable coupon valid for a free burger or wrap (of your choice).
Located
in FL & NC . Coupon expires 1/30/14.
Freebie #4:
Nivea, Eucerin or Aquaphor Lotion Sample
- "Like" the Nivea Facebook page and scroll down to watch the video about Big Brothers & Big Sisters, once you've watched it the sample form will appear. You can choose from the four samples above in the picture.
Freebie #5:
Emmet Car from LEGO Movie
- Get there early supplies are limited! For ages 5 and up, event date and time: Saturday, February 8th 12pm - 2 pm. Call your local Toy's R Us to confirm participation.
Freebie #6:
Child Safety Latch Kit
- Available Again! This offer is available again and it's worth signing up for! I received this the last time it was available and it's 2 full size packages of child safety locks for cabinets!
Freebie #7:
Pair of Personalized Etched Fortune Glasses
- IL & IN residence only. If your 21 or older and live in IL or IN order yourself a free pair of etched glasses from Miller Beer! One pair per household.
Freebie #8:
Rosetta Stone Demo
- I tired the demo last time it was offered and it's fun. Click on the picture above to choose your language and then start the demo on their site. You'll be surprised at how much fun the demo is!
Freebie #9:
Frozen Yogurt at Menchie's 2/6
- Offer valid on February 6th only. "Like" their page and scroll down to get the coupon.
Location
finder.
Jackie lives in Seattle, her blog is Free Hot Samples.
(Souce:
Savings.com
)