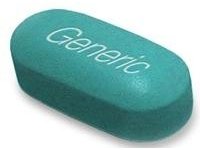 Balanced: Generic Drugs Offer Same Benefits as Brand at Lower Cost
I was recently asked "
What products would you never buy generic?
" I didn't have to think long before I answered "peanut butter and feminine protection." Then I added toilet paper, and Pop-Tarts (
yes, the breakfast toaster "pastry
") to the list. I mentioned that I love being able to buy generic medications, especially because I live without health insurance. One of the other members responded immediately: "I would never get generic birth control i.e. condoms, spermicide, even the pill." She continued with "I think it's too risky to put my faith in something that may or may not be as well made as a major brand and have the same codes and guidelines ..." Can someone boost me up onto this soapbox? It's a bit tall for me.
Generic medications are actively the same as brand name medications. The Food and Drug Administration (FDA) works with every pharmaceutical company to assure that each drug (
prescription or over-the-counter
) marketed in the United States meets "specifications for identity, strength, quality, purity and potency."
"FDA regulations state that generics must contain the same medicines as the brand-name versions. The medicine must be absorbed by the body at the same rate and in the same amount. Basically, generic drugs must work just like the brand-name ones. It's just the pills and packages look different." - Generic Birth Control Prescriptions at LoveToKnow.com
"Generic drugs can contain different preservatives than their brand-name cousins. The key requirement is that the active agents in generics are chemically identical and function in the body as brand-name versions." - Chicago Tribune
With regards to birth control pills, "
Trinessa is made in the same facility and under the same protocol as the Orto Tri Cyclen product. The only thing different with the Watson product versus the Ortho product is the tablet imprint which is used to identify the product
," says Patty Eisenhaur, Vice President, Investor Relations and Corporate Communications for Watson Pharmaceuticals, Inc. One main benefit of generic medications is the reduced cost. I would have to pay over $300 for a 90-day refill had I not opted to take the generic; I saved $290. This incredible cost difference is due directly to research, development and advertising. In the US, generic drugs manufacturers don't need as much research, development, advertising or marketing--greatly reducing the cost. Interestingly enough, in Canada, pharmaceutical companies aren't allowed to advertise directly to the consumers lowering the marketing and production costs greatly. I was able to talk with the message board member about this information because I wanted her, and each of you, to know that generic medication is actively the same as brand name medications. For more information and good bedtime reading (
since Ambien isn't offered as a generic yet
), the Food and Drug Administration offers a very thorough
FAQ about Generic Drugs
. What about you? What products will you only buy brand-name? How do you feel about generic medications?
When she's not writing for Savings.com, Sarah teaches health and science to high schoolers. You can also find Sarah at WEGO Health, where she is an advocate of improved health conditions for women and children of both the United States and globally and on her personal blog, Sarahndipitea.