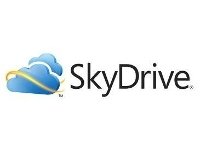 Get 7GB of Free Cloud Storage from Microsoft
Cloud storage is awesome. It's like a hard drive that lives online, a place where you can back up important data, easily share files with others, and access documents and media on the go.

Dropbox, the most popular cloud-storage service, offers freebie accounts, but with only 2 gigabytes (GB) of space.

SugarSync, another popular option, offers freeloaders (maybe that should be free-uploaders?) a more generous 5GB.

Now, here comes Microsoft, raising the ante to 7GB of free storage as part of its SkyDrive service.

If you're already familiar with SkyDrive, you might be scratching your head: Didn't Microsoft previously offer 25GB of freebie storage?

That's true. But this is the new and improved SkyDrive, which now functions a lot more like Dropbox and SugarSync: Files and folders dragged and dropped to your SkyDrive account are automatically synced with the Web and mobile devices.

The downside is that new SkyDrive users get only 7GB to play with. However, if you already have a SkyDrive account, you can keep your 25GB! Just sign in (on the Web) and follow the instructions; the free upgrade requires just a couple clicks.

What's more, Microsoft is now offering dirt-cheap upgrades. You can add 20GB of storage for just $10 per year, or 50GB for $25. If you want 50GB from Dropbox, it'll cost you $99 per year. (Truth be told, Dropbox is a much more versatile service, and no doubt worth the added cost for some users -- but SkyDrive's pricing is hard to beat.)

Another nice perk: Microsoft has raised the maximum file size to 2GB from the previous 300MB (when you use the desktop client; the Web version still limits you to 300MB files). That's great if you have videos or other large documents you want to preserve or share.

For what it's worth, you needn't limit yourself to a single cloud-storage service. You could use, say, Dropbox for documents (which tend to be pretty small), SugarSync for photos, SkyDrive for music, and so on.

On the other hand, it's nice to keep everything in under one roof (make that cloud), and for the moment SkyDrive is the deal to beat. And with Microsoft's recent updates, it's a much better service overall.