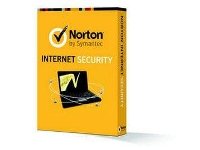 Get Norton Internet Security 2013 for free (after rebate)
Every PC needs protection. It's a hassle, but it's true.
Viruses, malware, rootkits, phishing, spam, hacker attacks--these are among the threats awaiting the modern computer user. One wrong click, one wrong file opened, one wrong Web site visited, and you can end up with one seriously hosed PC--or worse. (Identity theft, anyone?)
There are plenty of free tools that can help combat these threats, and if you're a savvy user, you can keep your PC pretty safe.
However, I think plenty of folks just want a set-it-and-forget-it solution, something that requires little extra effort and comes with live, human-powered tech support should the need arise. (Free tools rarely include that kind of help.)
If you had a bad experience with a Norton product in the past, well, I feel your pain. Back in the bad old days, many of Symantec's security products were bloated, sluggish train wrecks that often did more harm than good.
The suite offers just about every security feature known to man, from everyday virus and spyware protection to password management to parental controls. You also get spam filtering, a bootable recovery tool, and Facebook-specific safety tools.
Perhaps best of all, NIS includes 24/7 support via phone, live chat, and online forums. (It's worth noting, however, that this support expires after one year. You can renew your subscription if you want--hopefully via another free-after-rebate deal.)
My two cents: This is too good to pass up. If your current security solution isn't getting the job done (or its subscription is expiring), there's simply no better option than Norton Internet Security 2013 for
free
. And you get to install it on up to three PCs. What's not to like?
Veteran technology writer Rick Broida is the author of numerous books, blogs, and features. He lends his money-saving expertise to CNET and Savings.com, and also writes for PC World and Wired.
(Source:
Savings.com
)