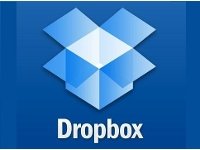 Get an extra gigabyte of Dropbox storage absolutely free
Dropbox is widely regarded as one of the top cloud-storage services in the world. It's certainly one of the best-known, enjoying name recognition that's almost on par with Evernote, Gmail, and Twitter.
Alas, the company is a little stingy when it comes to its free accounts, offering only 2 gigabytes (GB) of storage unless you pay for more. (Actually, I guess anything free is pretty generous, but it seems low when you consider that competing services like SugarSync and Microsoft SkyDrive give you 5GB and 7GB, respectively.)
However, if you own an iOS device (iPhone, iPod Touch, or iPad), you can get 50 percent more free space from Dropbox. All you have to do is
install Mailbox, a free app
, then link it to your Dropbox account. Presto: an extra gigabyte of space, no strings attached.
And by "no strings attached" I mean you can install Mailbox, venture into the app's settings, perform the one-time Dropbox configuration, get the extra gigabyte--and then delete the app. Never touch it again. But still keep your free 1GB, now and forever.
Of course, you might want to take Mailbox for a spin. It's a pretty sweet alternative to Apple's stock Mail app, offering some nice features for e-mail management. My favorite by far: a "snooze" option that lets you delay a message for a specified length of time (an hour, a day, a week, etc.), bringing it back to the top of your inbox so you don't forget about it.
Don't have an iOS device? You can still
get extra Dropbox space for free
. (Note that you'll need to sign into your existing Dropbox account to see these options.)
While you're at it, check out this roundup of
the best Dropbox tips and tricks
. It really is a versatile service, which explains why it's so popular. Now you can do even more with it while still keeping your cash in your wallet.
Veteran technology writer Rick Broida is the author of numerous books, blogs, and features. He lends his money-saving expertise to CNET and Savings.com, and also writes for PC World and Wired.


(Source:
Savings.com
)