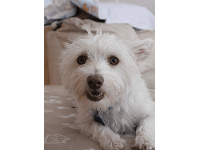 Giveaway: $50 Gift Card To Jeffer's Pet Supplies
Happy Good Friday! Are you lucky enough to be taking the day off from work, or simply catching up on loads on laundry? Whether you find yourself celebrating the bunnies and chocolate version of Easter, or are planning a feast after church, I think we can all agree that it's always nice to have a break to catch up with our families.
Last week, we had a doll from
Paradise Gallery
to giveaway. We asked you to tell us who you would give the doll to, if you were chosen as the winner. Congratulations to Savings.com user april.skidgel, who said "These dolls are gorgeous [and] I would give it to my daughter because she is also gorgeous." We hope your little girl enjoys her new toy!
I've sent you each an email with instructions on how to claim your prize. If for some reason it doesn't reach you, send me an email at
social@savings.com
before the end of the day on Tuesday, April 10th or another winner will be chosen.
This week, we're giving you a chance to win a $50 gift card to
Jeffer's Pet Supplies
! While there's many a "cat person" in our office, I'm partial to small fuzzy dogs (especially the little white guy in the above picture). Growing up, I had a small dachshund- yes, that's the wiener dog- who I was in love with. She had the sweetest disposition, and eyes that you simply couldn't say no to. Suffice to say, I considered her part of our family. Animals can have a huge impact on any person's life, as a companion.
If you'd like to win this week's giveaway, go to our
Facebook page
, and leave a picture of your favorite pet! Next week, we'll choose one winner to win the gift card.