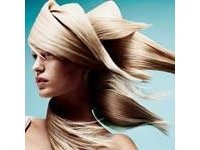 Hair Today, Gone Tomorrow
With a few musicals and quite a few centuries devoted to the human love affair with a good head of hair, it's safe to say that luscious locks--be they flocked or flowing--will always be listed in the Top 10 Laws of Attraction. We just can't get enough of the stuff!
A healthy mane is one of the main attractions when it comes to mating, so the way you style your hair says a lot to prospective mates about who you are as a person: sensuous, uptight, flirty or slightly mussed. We've all dismissed the pretentiously-styled or the boys and girls who clearly didn't even bother to brush.
It turns out April 30th is Hairstyle Appreciation Day. What will they think of next?
We have a sneaking suspicion that no one is above a good hair day, and our merchants seem to feel the same, so we've been able to scrounge up some Avon coupons for free shipping on all orders, a lovely Yves Rocher coupon for 15% off all kinds of botanical beauty, a Folica coupon for up to 80% off all your favorite haircare products and even a Sephora coupon for a free Frederic Fekkai Luscious Curls Cream and free shipping.
Remember to browse the merchants at Savings.com for all your hair apparent needs and remember that the best deals are always hair today and gone tomorrow.