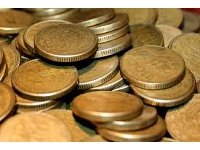 How a Credit Card Can Save Money on International Travel
With summer fast approaching, many of you are likely in the midst of planning family vacations. And if your trip will take you overseas, logistics like booking airfare and hotel reservations as well as packing and planning an itinerary are not the only things you must accomplish before departure. Interestingly, and perhaps counter-intuitively, in order to prevent surprisingly high costs and other purchasing problems associated with traveling abroad, a call to your credit card company is also a pre-trip necessity.
While most people simply accept currency exchange and pickpockets as necessary evils of traveling abroad, the savviest travelers know that using a credit card overseas eliminates much of this hassle. Not only does a credit card supersede the need for currency exchange, it is much easier to conceal than cash and can be suspended and replaced if stolen. Still, there are a few steps you must take if you are to truly benefit from paying for your trip with a credit card.
First, make that call to your credit card issuer and ask if your card has foreign exchange fees. Ninety-one percent of credit cards have such fees, which amount to about 3% of each purchase you make abroad, according to information from the
Pew Charitable Trusts
. A number of issuers have no
foreign transaction fee
credit cards, so make sure to get one before you even book a flight or a hotel. As we all know a lot of the costs associated with a trip get charged on our cards before we even depart, and you don't want to incur a 3% markup if these transactions are made through foreign merchants.
Don't hang up the phone immediately after arranging for your new credit card, because there's more you need to discuss with the credit card company. Before going abroad, it's important that you also notify your issuer about your travel plans in order to decrease the likelihood of your card being mistakenly suspended for what the bank thinks is unauthorized use. Also, ask for a customer service number you can call collect from overseas. In the era of smart phones and social media, this advice might seem a bit outdated, but trust me, it will help significantly in sorting out any credit card issues while you're abroad.
Next, go through the exact same process with your debit card. Determine whether you will be assessed fees for withdrawing money from an overseas ATM and make whatever arrangements are therefore necessary. While you should use a credit card for most of your spending when traveling abroad, having access to cash is important as well, particularly considering that the European Payments Council (EPC) recently passed a resolution
restricting the use of magnetic stripe credit cards
, like those used in the United States.
European credit cards, with their chip-and-pin technology, have more sophisticated fraud prevention than do American credit cards, and the EPC resolution is meant to decrease the heightened threat of fraud that accompanies magnetic stripe cards. Having your passport on you whenever you make a purchase should satisfy foreign merchants, but a debit card is still a necessity because some automated machines--train station kiosks, for example--will only accept cash and chip-and-pin cards.
Once you've checked these simple tasks off your to-do list, you're all set to take off. The only thing you really need to watch out for while abroad is foreign merchants who offer you the option of signing a receipt expressed in terms of U.S. dollars rather than the local currency. They present this offer under the pretense of convenience but really do so in order to pocket profits garnered through inflated exchange rates. Other than that, all you must do is stay safe and enjoy your vacation.
This article comes from the editorial team at Card Hub, a website that specializes in helping consumers find the best credit card deals and prepaid cards.