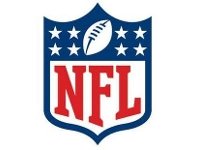 How to Host a Super Bowl Party on a Budget
Holiday season isn't over just yet. We still have one more thing to celebrate: the Super Bowl! It may not be as formal as your other holiday parties, but did you know that last year Americans spent $118 on average to host a Super Bowl Party? Here are a few tips for keeping the cost down while you cheer on your favorite team.
Consider ordering pizza. All the major chains are competing for your business on this particular Sunday, so you can get a really good deal that can feed a lot of people. Plus, almost everyone loves pizza!
Make it a potluck. This is a tip I offer for almost every party, but it's worth mentioning again because it's a huge cost saver. People love to help out and share their favorite dishes. You can make it even more fun by asking that people find foods that fit the Super Bowl theme by incorporating the team colors or help to represent the places the teams are from.
Buy 2-liters of soda. Don't go with individual cans or bottles, which end up being more expensive. To ensure that people don't take a cup and then lose it, you can leave out permanent markers so they can label their cups. This will help less soda go to waste.
Chips are great filler. People like to snack during the game, so stick to the basics. Buy a few bags of different types and leave them out for people to fill up on.
Make it BYOB. One of the most expensive things about hosting a Super Bowl party is the booze, so ask your guests to contribute their favorite brews. Just be sure to provide coolers filled with ice to keep them cold.
Consider a keg. If you don't want to ask your guests to contribute alcohol, but you are having a big party (over 25 people), then it can be cheaper to get a keg than to buy a bunch of cans. It's also more fun!
Do it yourself. It can be tempting to buy items like cheese sticks or wings from a nearby restaurant, but it's likely cheaper – a lot cheaper – if you make them on your own. So dig up some good recipes and start cooking!
And just one more tip: be wary of inviting guests who are hardcore fans of different teams. If you or many of your guests are going to be rooting for one team in particular, make sure everyone you invite is aware to avoid fights and hurt feelings. The idea is for everyone to have a good time.