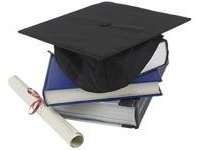 Save Money on Holiday Shopping
Now that we've got Black Friday and Cyber Monday behind us, a lot of us (
ahem!
) less organized folks still have some shopping to do (
there ARE still twelve days left until Christmas, FYI...
).
Granted, if you're reading this blog, we're preaching to the choir. You're clearly well versed in the world of using coupons and educating yourself before you take the plunge on any major purchases. But it's the holidays, so we're thinking of others here, people.
How do we reinforce our own exemplary shopping habits amongst friends and loved ones? HOW?
We realize that you can lead a shopper to a store, but you can't necessarily make them save. That's why we've pulled out the big guns this week and incorporated some real, live holiday shopping training materials for you to share.
Mindflash
, a company that enables people to create easy-to-use and fun (
yes, I said "fun"
) online training courses, has created the ultimate mash-up for our personal finance blog . They've taken some of our brightest and savviest
DealPro tips
and created a five-minute course to educate and inspire the savvy shopper-to-be.
The course contains smart shopping strategies from these
DealPros
:
(
Bonus: there are even quizzes to test how closely they're reading
.)

Let us know how your pupils score in the comments below. And a sidenote: It makes sending your holiday wishlist out a little less awkward when you include a course on how to save when shopping...