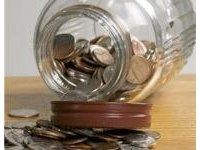 Surviving in Today's Society as a Single Parent
Unfortunately, more and more people in today's society are becoming single parents. The reason for this could be due to the growing divorce rate or perhaps the decreased rate of marriages in the first place. According to the U.S. Census Bureau in November, 2009, there are approximately 13.7 million single parents in the United States today, and those parents are responsible for raising 21.8 million children (
approximately 26% of children under 21 in the U.S. today
).
Being a parent in today's world is expensive either way, but being a single parent is beyond affordable! However, 13.7% of parents are expected to do this in one way or another, everyday. As for myself, I became a single parent of three children in 2006 after my divorce. Is it possible? Yes, it's possible. I'm living proof one can do it even in today's society, however, be prepared to make some changes.
The most common problem for single parents is making ends meet. As a single parent myself, I find myself constantly living paycheck-by-paycheck. Most single parents find themselves complaining there isn't enough money to pay the bills and have money left for what they find themselves "needing." This is the first mistake single parents often make. Needs are in fact different from wants. Needs are food, water, electric, gas, rent, mortgage, medicines, insurance, car payments (
within reason
), daycare. Anything beyond that would fall into the "wants" category. Even car payments are treading on shaky ground because a payment on a BMW or a convertible is not a necessity but one for a decent family vehicle would be necessary.
Wants consist of TV/cable, phone, clothing, furniture, and any other items not included in the needs. Once again, the phone is not a necessity. Also, many parents do not realize if their child receives Medicaid they are eligible for free phones.
I have developed a list for a single parent to help them save money daily on their budget in addition to the things I have listed above. Hopefully this will help.
Saving Money for the Single Parent
Shop Thrift Stores and Yard Sales (buy clothing in bulk at yard sales if you find the sizes you need: offer one price for all)


Use coupons, reward cards and local assistance whenever necessary, don't be afraid to ask for help when needed


Check with your local health department to see what kind of services they offer, many times they offer free services for women and this saves you money in the long run. Sometimes they even offer kids free immunizations that would save you co-pays!


Try to avoid taking your children to the grocery store. Whenever I do this, my bill always comes up at least $20 higher.


Print out list of places that have kids eat free and keep these in your car. These are especially helpful when you go on vacation and save a bunch.


Save your change. I keep mine in a jar for vacation and then we use this change for spending money. Our last vacation this summer we ended up with over $125 for spending money!


Shop clearance racks. I never pay full price for anything. For school clothes, my kids were things that were marked down from summer. For Christmas, they get clearance toys.


NEVER turn down hand-me-downs from your neighbors and friends. They are treasures. Don't forget to return the favor.


Learn to negotiate with companies. If you think your phone bill is too high, tell them you are changing companies (and be prepared to do so). Cut back on your cable by switching to the lowest programming possible or put an antenna up and keep it free.


Don't stress. Pay your most important bills first. But don't stress. Find an outlet to release your stress. I've learned that someone always makes a way for me.