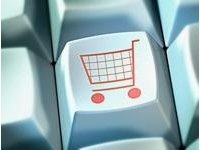 Infographic: 2011 Retail Predictions
New year, new slate--but when it comes to forecasting retail trends for 2011, the trajectory set in 2010 provides some solid clues as to how sales and revenue figures will pan out this year.
And yes, I did say "trajectory"--because despite the rough economic conditions, online sales grew by almost 13% from 2009 to 2010 and that growth is expected to continue in 2011.
The road to revenue increases won't be smooth, however--predictions for 2011 forecast a bumpy path as consumers vacillate between spending and saving.
Other key insights include:
Green products and environmentally-conscious businesses will be particularly popular in 2011
Technology will not only continue to be hot-selling products, but will facilitate sales through the dissemination of promotional offers and even checkout applications
The forays of Facebook and Foursquare into the retail arena will open up more retail channels
(Click on image for full-sized image.)


(Click on image for full-sized image.)
What do you think 2011 has in store for online shopping? Have you found yourself shopping online more over the past couple of years?
Want to embed this infographic on your site? Use the code below
: