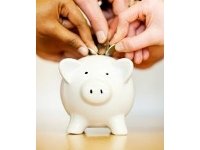 Infographic: Anatomy of a Super Saver
The desire to
save money
isn't a new fad--it's been with us for ages. Back in your grandma's or great grandma's time, it probably meant saving tinfoil during the recession. For your mom, it was all about the double coupons at the local Kroger or Giant Food. Today's savvy saver is all about scoring a super hot deal via Groupon or 20% off and free shipping for a favorite online retailer via deal sites like Savings.com.
For some of us, saving money is an occasional occupation, for others it's a habitual hobby.
And then there are those for whom bargain hunting is taken to a whole other level. I give you the Super Saver.
Back in the 80s, we had super cool music by the likes of Elvis Costello, The Clash and Duran Duran. Over the last thirty years, music, hair and fashion has all evolved--along with savings strategies and mechanisms.
Let's take a look at the anatomy of the Super Saver: Then and Now.
(Click on image for full-sized image.)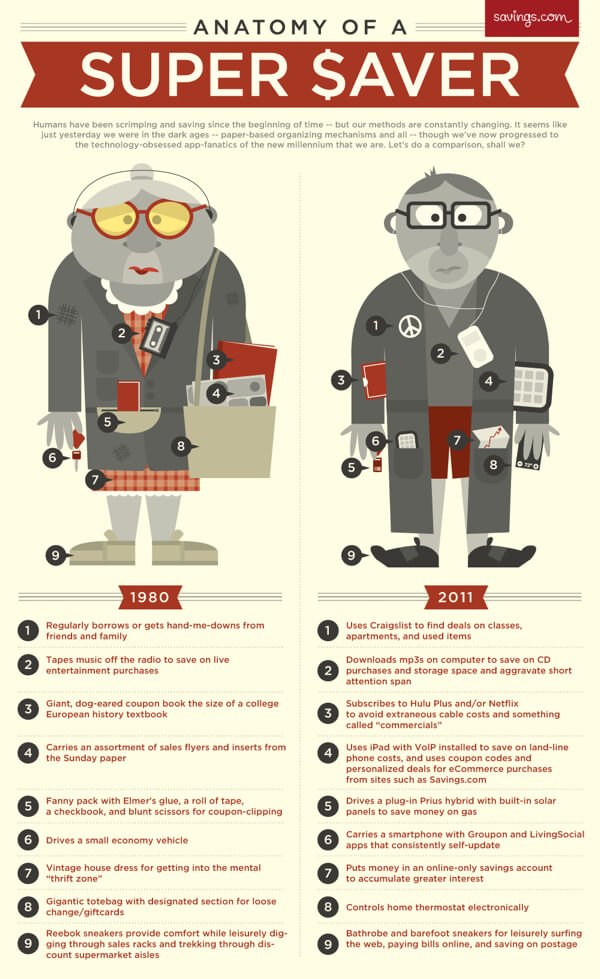 (Click on image for full-sized image.)
What evolutionary changes to saving in the 80s vs. 2011 have you witnessed? Add your insights in the comments!
Want to embed this infographic on your site? Use the code below
: