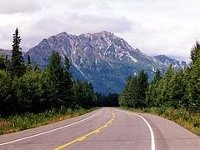 Infographic: Summer Gas Prices No Impediment to Vacation Travel
Image by Ed Coyle Photography via Flickr
Although Memorial Day marks the unofficial start of summer, Tuesday June 21st is the date of the actual summer solstice. And with a three month stretch of warm weather, families everywhere are doing what families traditionally do come June, July and August: Go on vacation.
Although we're still in recovery mode with a struggling economy, rising gas prices and employment uncertainty, that hasn't put a damper on the overwhelming majority of summer vacation plans. Over 80 percent of those polled stated that neither poor MPG, lost luggage or grope-y TSA agents could prevent them from reaching their vacation destination.
Okay, they didn't specifically say THAT--but you get the picture...
Speaking of destinations: Did you know the top five states are Florida, California, New York, North Carolina and Texas? Check out the infographic for more summer travel stats:
(Click on image for full-sized image.)


(Click on image for full-sized image.)
Where are headed on vacation this summer?
Want to embed this infographic on your site? Use the code below
: