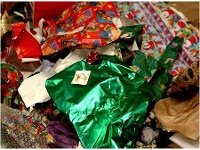 Infographic: Top Hidden Costs of the Holiday Season
In a matter of days, Black Friday and Cyber Monday will be here to the delight of savvy shoppers looking to score great deals for holiday gift-giving. But while you're bargain hunting this holiday season, don't let your budget be done in by some sneaky hidden costs reaching in to pick your pocket.
Sure you may have saved a bundle on that hot new tablet or video game console, but have you taken into account the investment of time, energy, fees and even wrapping paper during holiday shopping?
We've pulled together an infographic that breaks down some of the not so obvious extra expenses many of us will encounter during the holidays:

How do you plan to avoid some of these budget-busters? Share your money saving tips for the holidays in the comments!
Want to embed this infographic on your site? Use the code below
: