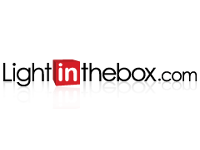 Best Store You've Never Heard Of: Light in the Box
Since 2006, Light in the Box has been providing customers with brand-name products at wholesale prices--making it a shoe-in for this week's Featured Store.
Light in the Box offers the same wholesale prices to wholesalers, retailers and everyday shoppers so soccer moms and teenagers end up spending the same amount of money on high-end products as retailers. Here's to cutting out the middle man! At Light in the Box, customers can find everything from electronics to clothing, jewelry and more--all at prices that are more than affordable.
Plus, there are extra discounts up to 30% off even the original wholesale prices of select items sitewide thanks to Light in the Box coupons and special promotions. Naturally, that's where we come in...(a huge pat on the back and a 'hip-hip-hurray' for Savings.com!).
So check out our deals and get better acquainted with Light in the Box for some savings that are sure to make this week's Featured Store one of your favorite online retailers.
Exclusive:
$10 off Every Order of $150 or More - Sitewide (exp 11/15)
Other Great Deals:
Free Shipping Deals (ongoing)
35% off Best Weekend Deals (ongoing)