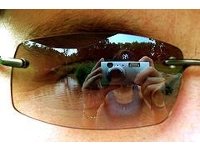 Maintaining Online Privacy vs. Scoring the Best Deals
Image by mhofstrand via Flickr
How much of your privacy are you willing to give up just to score a shopping deal? Do you sign up for every e-newsletter, coupon and discount available through company websites, store loyalty cards, and Facebook? While online consumers are typically reluctant to share information about their shopping behavior, a recent survey by KPMG reports that 52% of U.S. consumers said they would be willing to
give up their privacy for discounts or free online content
. This is similar to what many consumers already do at the grocery store each week; by providing their personal information to receive a store loyalty card,
shoppers receive sale prices and discounts while the store tracks their purchases and habits
.
It's become so commonplace that we often don't question the intentions of the store.
With online shopping, it's easy to let your personal information "out" without thinking it through. Here are some strategies to use to protect yourself:
Don't give your real name. When signing up for email newsletters or coupons, use an anonymous name such as "Valued Customer."


Look for a box where you can check/uncheck to NOT receive offers from the company's "partners and other services." This will cut down on advertisements and possibly spam to your email.


Utilize a junk email account. Rather than share your personal email address, designate an email address (a free Gmail or Hotmail account) where you will do all online purchasing, sign up for deal sites, and subscribe to company e-newsletters.


Take the time to actually read the privacy policy at a site before clicking "I Agree." Very few people do! Be sure you know who you're doing business with and who is receiving your personal information.
The FTC has a wealth of information to learn more about protecting your privacy while you're online. Some shoppers throw caution to the wind, though, and are willing to trade their privacy for shopping discounts. For me, it's a matter of protecting my home mailing address and birth date, but I freely share my "junk" email address and find other coupons and codes by searching online. I see it as a give-and-take; I do take advantage of all the discounts and deals I can get by sharing that information.
How much information do you give up to get your "deals"?